Vendors
At Veatch Consulting, we take pride in building relationships with companies who meet the standards of quality and service that our clients have come to expect from us. When you are looking to start or grow your practice, they have the experience that you can rely on.
Listed below are vendors that have been part of our clients projects
and who Veatch Consulting has worked with extensively.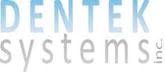 Dentek


Advantage Technologies


Vital Technology Group


Battista Design


Joe Architect


MedTech


ESA Construction


Group Financial


MATSCO


Bank of America Practice Solutions

For additional vendors and other services not listed please
contact us
.